GREECE IN FLAMES: Riots in Athens at Obama's visit as Greeks scream 'Obama go home'
Obama go home! FURIOUS protesters have screamed for Barack Obama to "go home" and launched petrol bombs at police as the US President landed in Europe today.
Mr Obama's visit to Athens, Greece, was supposed to be a grand farewell, but descended into chaos when angry rioters took to the street to demand he leave.
Youths riding motorbikes, carrying wooden clubs and launching petrol bombs tried to break a police cordon and confront Mr Obama directly.
Hooded left wing protesters took to the streets shouting "Yankees go home" and "we don't need protectors" – a reference to Mr Obama's announcement that he thought Greece should be allowed off the hook when it comes to its spiraling national debt.
Protesters burned a US flag: Obama go home!
Riot police firing tear gas were hurriedly drafted in to disperse the crowd, some of whom were waving placards and carrying flares, as they marched towards the US Embassy.
Molotov cocktails were also thrown at officers in the disruption.
In a separate protest in the northern city of Thessaloniki, protesters burned a US flag.
Yankees' Go Home!
Earlier, Mr Obama, 55, had delighted his Greek hosts by supporting debt relief for the recession-battered country, which has seen its economy shrink by a quarter in just seven years.
Greece hopes Obama will be able to persuade its foreign creditors to restructure some of its debt, which stands at nearly 180 percent of national output.
His visit comes only two days before the anniversary of a bloody 1973 student revolt that helped topple the 1967-1974 military junta which was backed by the U.S. government.
Mr Obama is currently attending a state dinner hosted by Greece's president, Prokopis Pavlopoulos, in the ballroom of the presidential mansion in central Athens.
He said: "We cannot simply look to austerity as a strategy.
"Our argument has always been that when the economy contracted this fast, when unemployment is this high, that there also has to be a growth agenda to go with it and it is very difficult to imagine the kind of growth strategy that's needed without some debt relief mechanism."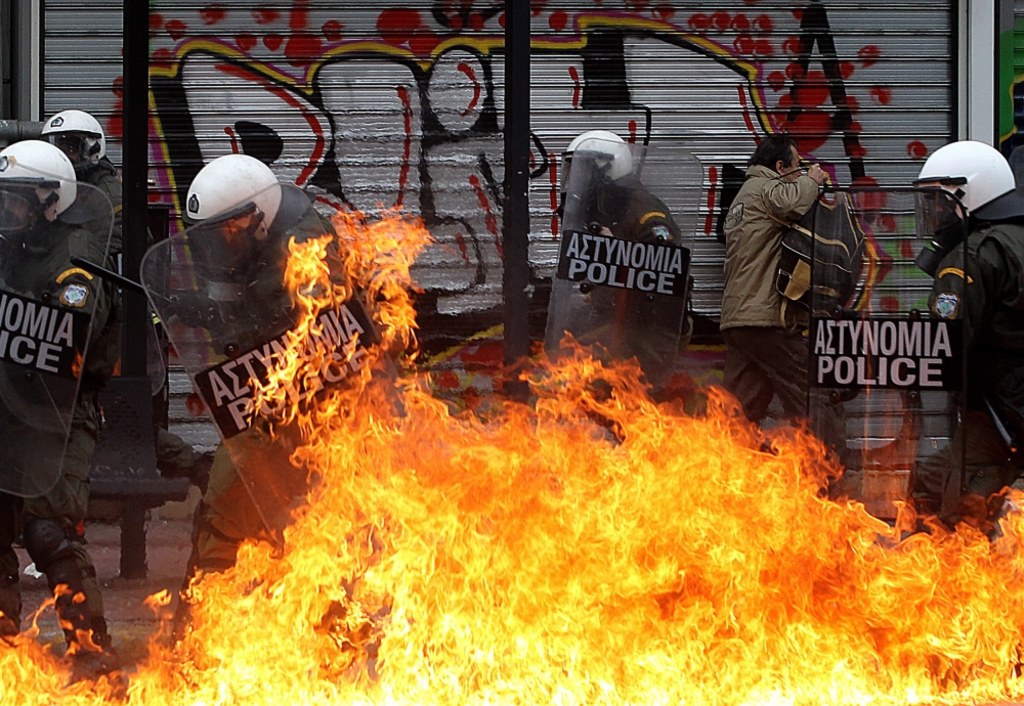 Greek Prime Minister Alexis Tsipras has signed his beleaguered nation up to an € 86 billion debt relief package, but says his country needs debt restructuring to ever exit the financial crisis which has had a crippling impact on the economy.
But Mr Obama offered hope, saying America would "stand shoulder to shoulder" with Greece, a NATO ally.
Tensions are running high in Greece, which is feeling the pinch of national debt as well as having to deal with being on the frontline of the global refugee crisis.







VIDEO
Related articles
Three things cannot be long hidden: the Sun, the Moon, and the TRUTH!
via PayPal or any cards – GlobalMediaPlanet@gmail.com 
Thank You! 

Let the world know and share this:
Facebook Comments